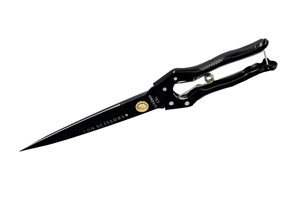 LDH's longest Shears are here! From the bottom of the handle to the tip of the blades, they measure 14".  Please handle with care! 
Heavy-duty premium high carbon steel with a black anti-rust coating.
The spring-loaded design allows maximum cutting with minimum effort.
For cutting compact cotton, synthetic fabrics, and wool batting.