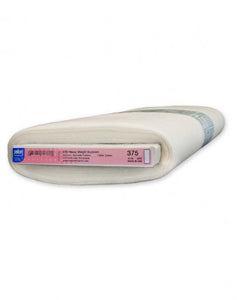 Pellon's Sew-in Buckram is a crisp, cotton stiffener. It is great for shaping hats, handbags, and draperies!
Woven
Adds support and body
Durable, yet flexible
Starched resin finish
Can be creased and easily shaped
100% Cotton
--------
Please note this product is sold by the 1/2 METRE:
All fabric is cut straight from the bolt in a continuous length.