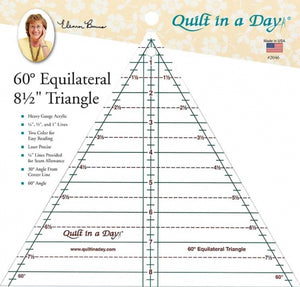 The Ruler is laser cut for precision, has clear and concise markings and is made of heavy gauge acrylic.

Quilt in a Day's 60 degree Ruler can be used with any designer's quilt pattern requiring an equilateral triangle. Finished sizes are from 1 inch to 8 inch, in 1/2 inch increments. 
By Eleanor Burns / Quilt in a Day.