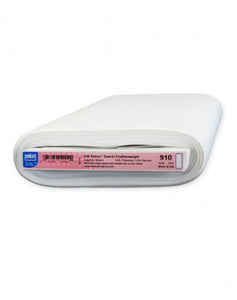 Pellon® 910 Sew-In Featherweight is a lightweight, nonwoven interfacing for light to medium-weight fabrics. It is ideal for use with fabrics such as challis, chambray, jersey, broadcloth, and linen and excellent for blouses, dresses, and lightweight jackets.
Non-Woven
Weight/GM2: 50.9
White
100% Polyester
20″ by-the-yard width
Lightweight sew-in interfacing
Machine wash warm. Tumble dry low or dry clean.
--------
Please note this product is sold by the 1/2 METRE:
All fabric is cut straight from the bolt in a continuous length.