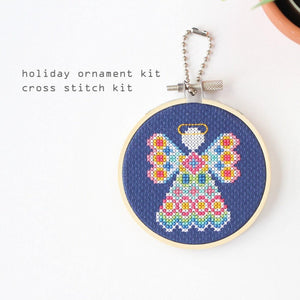 Kit includes:
- Reference cover photo of finished piece
- Colour chart with DMC colour codes used along with all required thread pre-cut for easy use
- PDF pattern, enlarged for easy reading
- PDF stitching basics guideline for all experience levels
- Hoop
- Embroidery needle
- Aida Fabric in the colour indicated
- ball chain to hang your ornament!

This design was stitched on 14 count Navy AIDA cloth, and is mounted in a 3" hoop.
By Diana Watters Handmade.