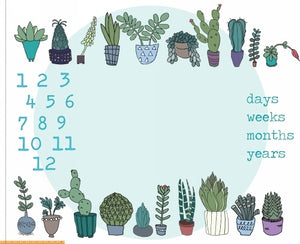 The Milestone Mat is a panel created to track a growing baby.  The Milestone Mat is the perfect shower gift and can be sewn in a day - the maker just needs to add backing, quilt and bind!
designed by Heather Givans 
for Windham Fabrics.
100% cotton 43/44"
 --------
Please note fabric is sold by the PANEL - 54" X 42".