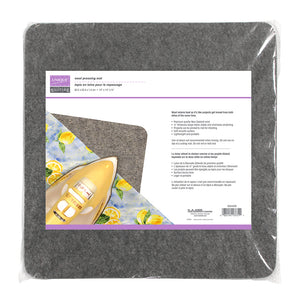 Press any pieced or embroidered block with ease.
The density of this high-quality 100% felted wool mat absorbs seams and stitches, effectively pressing both sides at once.
Block knitted projects as well by pinning them directly to the mat. 

The pressing mat can be used with a dry iron on any surface. 
By Unique.