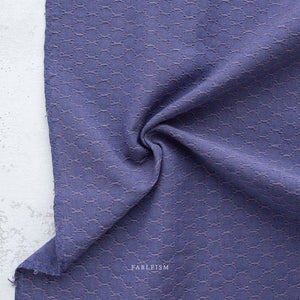 Fableism's new Forest Forage 
collection features Daisies and Honeycomb wovens, which are playful new basics that are perfect for quilts and apparel alike.  Available in Fableism's signature earthy color palette with newly added colors for a beautiful bouquet of color.
ARRIVING JANUARY 2024.
100% cotton, 44/45" wide
 --------
Please note fabric is sold by the 1/2 METRE:
1 = Half METRE
2 = METRE
3 = 1.5 METRES
etc.
--------
All fabric is cut straight from the bolt in a continuous length.