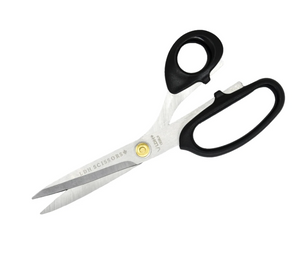 Crafted from industrial stainless steel, the lightweight handle makes these our lightest pair of craft scissors.
The blades are designed with blunted tips to prevent any accidents and holes in your fabric or paper. The lightweight handle hugs your hand comfortably for quick precise cuts.
They're designed for general crafting. From the office to the workshop, from students to professionals, from cutting paper to fabric to fibre, this tool does it all!
*These shears are left-handed.*
by LDH.