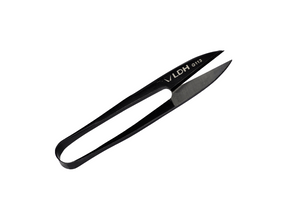 LDH's iconic One Piece Thread Snip is handcrafted from industrial grade stainless steel. 
Traditional thread snips are made with many screws and moving parts; our one-piece design eliminates the chances of any screws or parts being lost or broken!
They're our most lightweight snip, and their ergonomic design makes cutting quick and easy.
They're amazing for knitting, crochet, trimming thread, embroidery, lightweight fabric trimming.