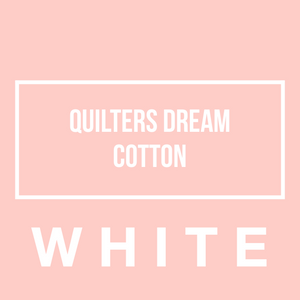 Beautiful, soft & warm
Finished quilt may be gently machine washed + dried.
Stitching may be up to 8" apart.
No scrim, glue or binders.
Suitable for hand and machine quilting.
92" wide.
Quilts like a dream!  
--------
Please note batting is sold by the 1/2 METRE:
All batting is cut straight from the bolt in a continuous length.
**EXTRA SHIPPING APPLIES - please contact for a shipping quote.**