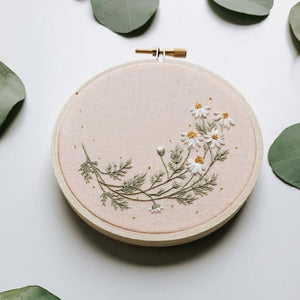 Harvest Goods Co. DIY kits offer all materials needed for stitching your own embroidery project from start to finish. The workbook includes tips, tricks, photos, and step by step instruction to help you start your embroidery journey or further your skills. This kit is great for beginners and seasoned stitchers alike.
Kit includes:
instructions booklet 

reusable traceable pattern 

fabric square

embroidery needle

6 strand embroidery floss

wooden embroidery hoop
by Harvest Goods Co.