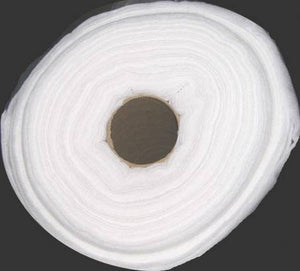 Hobbs' Thermore® was originally designed for clothing and miniatures. It is exceptionally versatile and can be used successfully wherever low loft and stability is needed or preferred.
Thermore® is made with 100% polyester and is surface treated with our own unique process, creating a polyester batting that is guaranteed not to beard or migrate. 
This batting is excellent for hand or machine quilting and works well with light and dark fabrics. You can confidently machine, hand wash or dry clean your project. It may be quilted up to 9" apart and will not shrink.
45" wide.
--------
Please note batting is sold by the 1/2 METRE:
All batting is cut straight from the bolt in a continuous length.