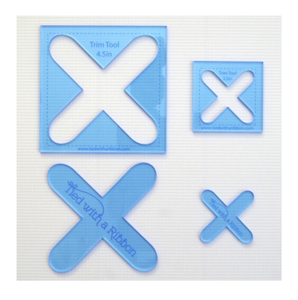 This set contains 2 Acrylic Templates - both the Large and Small Appliqué Templates and the 4.5in and 2.5in Trim Tool.  To use for tracing and trimming your Appliqué shapes with your project.
Appliqué and cutting will become a breeze with these Templates!  A companion to the Viv's Rose quilt pattern, but can also be used for your own designs. Viv's Rose quilt pattern can be found here.
by Jemima Flendt if Tied with a Ribbon.